Products / National and International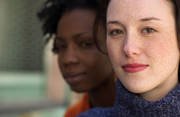 The Greatest Federation of Women's Club (GFWC) is the largest and oldest non-denominational, non-partisan, international service organization of volunteer women in the world, consisting of 10 million members worldwide in 46 countries. GFWC can be viewed as "the professional organization for volunteer women."
GFWC provides information and inspiration to the membership offers prestige and international perspective to club projects/programs and a voice in formulating policy.
Our historic Headquarters in the nation's capital, symbolizes the high ideals and great accomplishments of GFWC members. Here, clubwomen as well as dignitaries from around the world are welcomed. Here, also, has been established for future generations, The Women's History and Resource Center documenting our proud history and assuring a promising future.