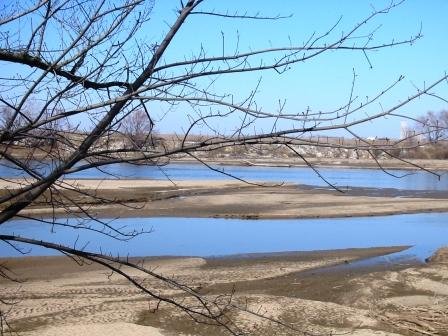 Friends of the Kaw is the only non-governmental organization that has directly positioned itself to protect the Kansas (Kaw) River from political forces and commercial interests that are ruining one of our most precious natural resources - a river listed THREE times on the American River's Most Endangered List.
This beautiful natural resource needs you and many other friends to prevent the continued damages caused by in-river sand dredging, agricultural and urban polluted storm water run-off. The Kansas River serves as a drinking water source to communities along its watersheds.
Who is there to take care of the Kaw? Who is there to ensure the Kaw will be preserved for our children and their grandchildren? The Kansas Riverkeeper is working as a teacher, scientist, investigator and media spokesperson to advocate for the health of the Kansas River but only with YOUR HELP can we protect this precious natural resource for future generations.
Please click on the link below for info on how to donate!