Services / Gummy Smiles - Gum Treatment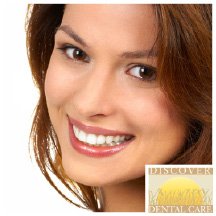 If a 'gummy' smile is causing you embarrassment, Dr. Castaneda's expertise with the YAG laser is just what you need. Known in cosmetic dentistry circles as "gingival recontouring," correcting a gummy smile with the YAG laser is now a quick and painless procedure that can dramatically improve your appearance through a more natural-looking smile.
To find out more about this procedure, please follow the link below.