Visit website 111 E. 11 St., Lawrence, KS 66044 Open today until 5 p.m.
Products / How do you qualify to be a CRB?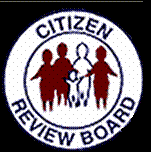 A CRB volunteer must be a least 18 years of age. A potential volunteer must complete the following screening procedure:
* complete a written application providing information which includes educational background, employment history, and personal experience with child abuse & neglect,
* provide three references from person unrelated to the applicant,
* participate in a personal interview,
* pass a records check through state child abuse registries and the Kansas Bureau of Investigation and national criminal data bases, and
* complete no less than 6 hours of specialized training.

Individuals successfully passing the screening process are certified as CRB volunteers. Once certified, a volunteer is eligible to be assigned a Board.