Visit website 930 Iowa Street, Lawrence, KS 66044 Opens Monday at 8 a.m.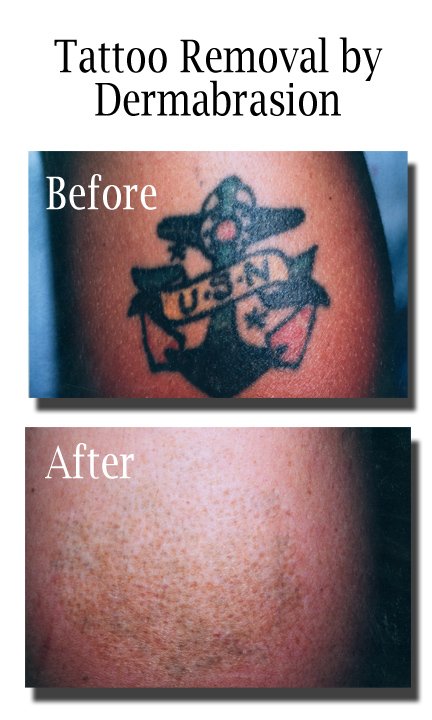 Both professional and nonprofessional tattoos may be removed by dermabrasion. This is a surgical procedure done in the office with a local anesthetic. The tattoo is frozen with a refrigerant spray and then abraded with a diamond fraize attached to a power unit that spins the fraize at several thousand rpms. Some of the pigment comes out at the time of the procedure and more is removed during the healing process. It usually takes a minimum of two procedures but may take four or five depending on the depth of the tattoo pigment.

The cost of the treatment will depend on the size and location of the tattoo. The usual range is $350 to $800 per treatment. This is not covered by insurance and as is the case with all cosmetic services, half of the fee is due one week prior to the treatment and the balance is due the day of the procedure.
Some smaller tattoos may be more effectively treated by excising and stitching the pigmented area.
Call 785-842-7001 for an informational handout with more details of the treatment.