Visit website 1120 W 11th Street, PO Box 847, Lawrence, KS 66044 Open today until 2 p.m.
Products / Radio Reading Service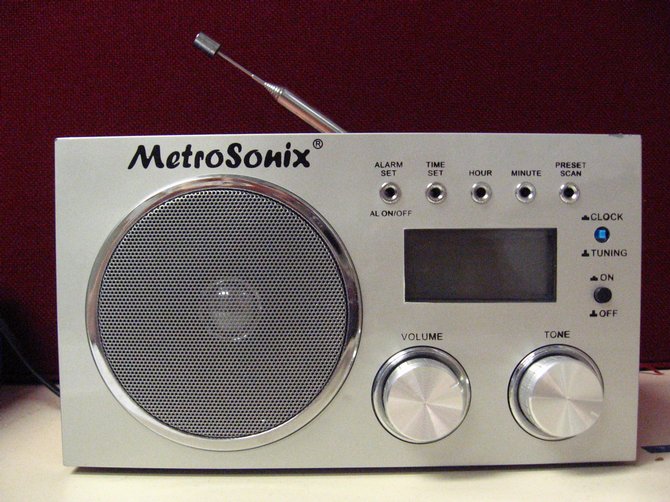 The free Radio Reading Service is for anyone who has difficulty reading standard printed material. This service broadcasts 24 hours a day, 365 days a year, from our studios in Lawrence. Programming includes daily and weekly newspapers, magazines and books, as well as news, interviews and other programs dealing with disability and aging issues.
The Audio-Reader radio broadcast is on the subcarrier of an FM radio station. This means a special closed-circuit radio is required in the home to receive our broadcasts. The radio is provided by Audio-Reader, on loan, for as long as it is wanted. Listeners receive a monthly program guide in large print or Braille.