Visit website 4930 Legends Dr., Lawrence, KS 66049 Open today until 10 p.m.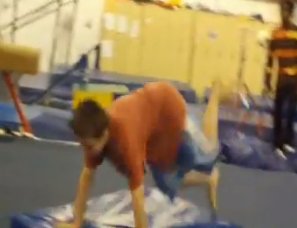 Check out our Parkour students in action! It's not too late to join in the fun, there are still spots available!
Parkour classes are designed for ages 8-12; the youth parkour classes will challenge students both physically and mentally. Students will stay highly active during class, engaging creative drills and games in a fun, safe environment, all while learning important aspects of the parkour philosophy such as overcoming fear, solving problems, and setting goals.
The youth class is held Sunday nights from 6:30 -7:00 and an adult class/Parkour open gym is from 7-8:30 at our main building, 4930 Legends Drive.