Anniversary
Gill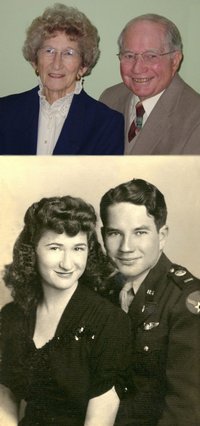 Jimmie and Pauline Gill will celebrate their 65th wedding anniversary with an open house reception from 3 p.m. to 5 p.m. Feb. 23 at the American Legion, 3408 W. Sixth St.
Jimmie L. Gill and Pauline Wright were married Feb. 17, 1943, in the Towanda Methodist Parsonage in Towanda. He worked for 36 years for Amoco Oil Co., retiring in 1982.
Pauline is a homemaker and worked for the Lawrence school district food service, retiring in 1983.
The Gills have lived in Lawrence since January 1972. They are members of the First Christian Church and the American Legion.
Their children are James A. "Rusty" Gill, Baldwin City, and Grant W. Gill, Lee's Summit, Mo. They have four grandchildren and five great-grandchildren.
The couple request no gifts.