Engagement
Nuzum and Hill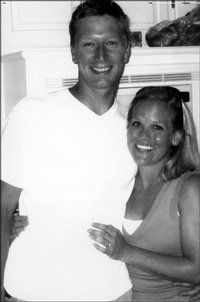 Angel Hill and Paul Nuzum, both of Lawrence, announce their engagement.
The bride-to-be is the daughter of Dr. John Hill II and Debra Lee Hill, Lawrence. She is a 1995 graduate of Lawrence High School. She received a Bachelor of Science degree in education from Kansas University in 2001. She is employed with Diversified Concepts LLC in real estate marketing.
The future groom is the son of Gary Nuzum and Sue Martin, Lawrence. He graduated from Lawrence High School in 1995. He earned a bachelor's degree in architecture in 2003 from KU. He is the owner of Nuzum Homes LLC, a design and construction company.
The couple plan a Sept. 30, 2006, wedding at Plymouth Congregational Church in Lawrence.