Chat about BoomerGirl.com with Cathy Hamilton
January 2, 2007
This chat has already taken place. Read the transcript below.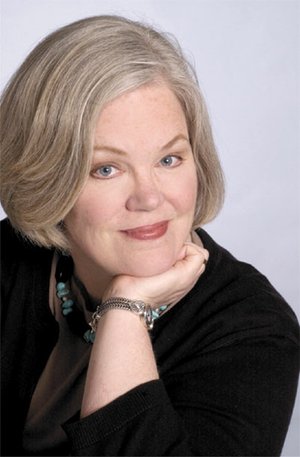 You know Cathy Hamilton from television and from her <a href="http://www2.ljworld.com/news/analysis_opinion/columns/boomer_girl/">Boomer Girl Diary</a> in the Lawrence Journal-World. Now she's spearheading a new Web site aimed at creating a community for her fellow Baby Boomer women - <a href="http://www.boomergirl.com/">BoomerGirl.com.</a>
Moderator:
Good afternoon. This is Dennis Anderson, managing editor of the Lawrence Journal-World. I will be moderating today's online chat with BoomerGirl.com Director Cathy Hamilton. Welcome Cathy.
Cathy Hamilton:
Thanks, Dennis. Hello to everyone. Happy to be chatting today.

Moderator:
You must be excited about the launch today of BoomerGirl.com. What can readers find on the Web site?
Cathy Hamilton:
I'm very excited. Readers will be able to find news and information relevant to their lives - anything from health content to ideas for girlfriend getaways to our daily Spanish lesson with the sexy "Ramon" (my favorite feature) to the opportunity to form clubs with women sharing the same interests or situations in life. And a lot more...
Moderator:
Whom do you consider to be your audience?
Cathy Hamilton:
Technically, the baby boom started in 1946 and ended in 1964, so that's really our target audience. But I think anyone who is close to this age bracket or lives with women this age (including men!) will find something of interest on BoomerGirl.com.
Moderator:
Here come some questions from readers.
What does "creating a community" mean? Can anyone write for the site?
Cathy Hamilton:
In our case, creating a community means joining or forming a club, based on your interests (see CLUBS page) but, yes, anyone can write for the site. We welcome submissions on our Herspectives and Memorials pages and encourage anyone who wants to blog to contact us at feedback@boomergirl.com. Eventually, we'd like to open up the site so anyone who wants to blog can do so.
Hi Cathy. This is Susan; still (very) south of the border. I don't really have a question. Just wanted to congratulate you on the site. It's great. I've read several awesome articles. ¡And I love the Spanish!
I look forward to your column every Sunday. Sometimes I even read it before I read the Bible. Shhh, don't tell.
Cathy Hamilton:
Thanks, Susan, for the kind words. And I won't tell...
Moderator:
A lady friend passed this question along to me: "Who, exactly, is a Boomer Girl? I know that there is some age parameter, but can one be a Boomer Girl in spirit?"
Cathy Hamilton:
Absolutely. I think Boomers, in general, have a certain trail-blazing spirit that anyone can share. And it's a very diverse group, for sure, which is something we're keeping in mind.
We are saddened you won't be hosting Home & Away any longer. Why would you give up such a great gig?
Cathy Hamilton:
Thanks, Bassetlover. I'm giving up the gig because it's been 7 1/2 years and it was time to move on. In February, I'll be doing a TV segment on 6News that will tie in to BoomerGirl.com and I didn't want to be over-exposed, as it were. Besides, the show is in very capable new hands and you will love the new host, I guarantee.
Moderator:
How often will BoomerGirl.com be updated?
Cathy Hamilton:
Every day. The site has several daily features such as our Spanish lesson, Flashback of the Day (which is like a 'Today in Boomer History' feature), a Brain Boost and our Hot Tip of the Day. Additionally, as our bloggers post new blogs and new content comes in, our Home page will change to give you an sense of what's new on the site. I'll also have a daily message that points readers to what's new. We might also talk about the hot topics of the moment. So come back every day and check us out!
Moderator:
You have several contributors. Can you tell us about some of them?
Cathy Hamilton:
We have a great group of contributors, from Lawrence and all over the country, who are writing on their areas of expertise. There's a nurse practicioner from Denver who is an expert on menopause; a woman in D.C. who can tell you how to help save the planet with the power of your purse; local M.D.s writing on cosmetic medicine and opthamology; and then, of course, our bloggers who range from an ex-pat now residing in Costa Rica to a foodie in Boston to our brave male bloggers in The Men's Room.
Moderator:
I want to thank Cathy for spending some time with us today, and good luck with BoomerGirl.com.
Cathy Hamilton:
Thanks very much for having me and I hope to see you all on BoomerGirl!