KU aerospace engineering student who died in car crash 'just loved hard,' mother says
photo by: Contributed
A KU aerospace engineering student who died in a car accident in central Kansas just days before Christmas was passionate about lab work and weightlifting and known for his uplifting personality, his mother told the Journal-World on Friday.
"He was the hype guy," Ericka Lysell said of her son Grant Logan Lysell-Alkire. "I always teased him that he had an engineering brain but a social worker heart."
On Dec. 21, Grant, 21, and his brother Sawyer, 16, were coming back from a trip to Salina, which is about 15 miles north of their hometown of Lindsborg. Ericka said the weather had started to turn bad at around 9:15 p.m., and her husband, Jeremy Alkire, called Grant and Sawyer to warn them about the weather, but got no answer.
At about the same time as he called, the brothers' 2003 Mazda Tribute SUV overturned into the ditch on Interstate 135, just short of the exit to Lindsborg, according to the Kansas Highway Patrol's crash logs.
Ericka said that Sawyer, who was driving, suffered some broken bones in his hand and that Grant, in the passenger seat, died on impact.
"They were almost home," she said.
The car came to a stop 100 feet off the road, according to the crash logs. Ericka said Sawyer, who was barefoot, managed to crawl through the window and over a barbed wire fence and flag down a passing motorist from Lindsborg, who called 911.
"We don't know how he did it," Ericka said. "He was running barefoot down the interstate in an ice storm."
She said that before the brothers left Lindsborg that day, Grant had insisted that Sawyer drive, saying that he needed more practice driving on the interstate. After the accident, Sawyer told Ericka that they were going about 75 mph and doing fine, but then they slid off the slick road.
"He (Sawyer) is better, physically, but it is just a whole other process that he is going to have to go through now," Ericka said.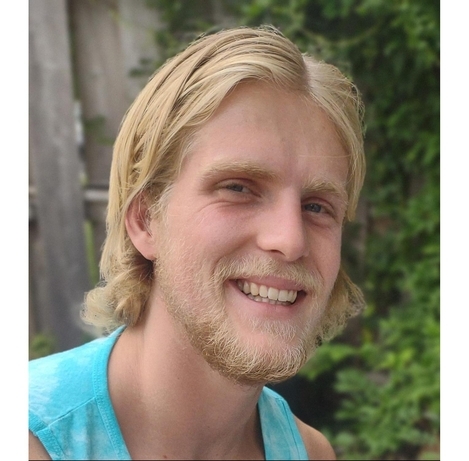 Ericka said Grant was an eager student in the aerospace engineering program at KU and aspired to eventually work at the rocket and spacecraft company SpaceX. He was in the middle of his junior year at KU, and his favorite place to be was in the lab in the engineering building, she said.
"He was always just wicked smart," Ericka said. "We don't know where his brains came from. My husband is a little more like that, but I'm a social worker; I don't get the math and science stuff."
When Shawn Keshmiri, an aerospace engineering professor at KU and one of Grant's mentors, heard of Grant's death, he sent a message to Grant's roommate that said: "I am so devastated and heartbroken and cannot believe we lost such a kind soul."
"I had known Grant since his freshman year when he was my advisee," Keshmiri wrote, adding that "seeing his kind and curious face was one of the best things about our AE-550 classes."
Kashmiri told the Journal-World Friday that Grant was "loved by all of his peers and professors" and he "can't believe they will have to start the spring semester without him."
In addition to science, Grant loved weightlifting and would often work out at the KU Rec Center, Ericka said.
"In high school, football was his life, but his big thing was weightlifting. He loved to lift. That was his passion," she said.
Grant's father, Jeremy, said that Grant always was trying to recruit his friends to join him at the gym and would do his best to support them and encourage their successes. Ericka said Grant's roommate told her that Grant made him feel at home after he moved from out of state to attend KU.
Grant was also a KU sports fan and attended every KU football home game this season, and Ericka said she could imagine him cheering the team on during its bowl game against Arkansas on Thursday night.
Back in Lindsborg, Grant was known as a role model and mentor to some neighborhood children, Ericka said.
"He had the most caring heart," she said. "He had taken on these neighborhood kids when he was a lifeguard at the pool. They were always getting kicked out of the pool, but he would tell them to come back tomorrow and try again. The last four years we had Christmas with those kids. It broke their hearts when he went off to college," she said.
Now, Grant's family hopes to honor his caring spirit by establishing a fund to help children in the Lindsborg area. In lieu of flowers, the family is asking for donations to help establish the fund.
"He just loved hard," Ericka said. "He loved his friends and family so much."
A visitation for Grant will be held at 5 p.m. Jan. 6 at the American Legion in Lindsborg, followed by a memorial service at 10:30 a.m. on Jan. 7.