A KU on Wheels reminder: CALL YOUR MOM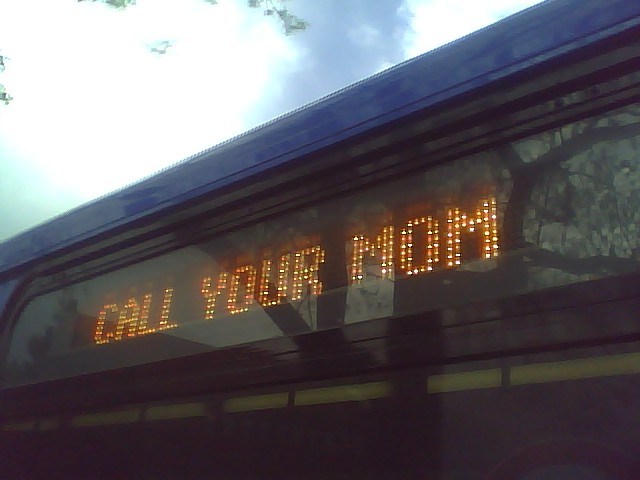 KU students can't say they didn't know.
Across campus today, KU on Wheels buses are rolling down Jayhawk Boulevard with a not-so-subtle reminder for students, faculty and staff:
CALL YOUR MOTHER
That's the message adorning the electronic message boards on the fronts and sides of many of the system's buses, splitting viewing time with other notifications such as DOWNTOWN, 21 McCOLLUM, or RIDE FREE W/KUID.
The command to call home is a Mother's Day special.
"That's one of the codes on the bus," a driver told me this morning "They let us use it once a year."
Then he scooted off to keep up with his scheduled stops, not wanting to fall back on his official job duties.
Among his informal responsibilities: Help his riders and others keep up with what's really important.
And for that everyone should be thankful.
"Hopefully this'll help make some moms happy," he said, pulling back onto Jayhawk Boulevard.