LJWorld.com weblogs Shop Talk with Jenn and Julie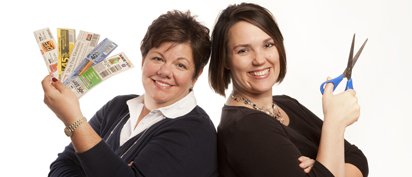 Walgreen's Helps You Save Money while Saving Memories
I'm the WORST at getting my photos off of whatever digital device took them and getting them into print. It's an awful habit to have fallen out of, it seems I take so many pictures that I get a little overwhelmed figuring out which ones are print-worthy....so I leave it "for later".
This weekend I was cleaning up my iPhone and relieving some space (I take that many pictures and never move them), moving them to a removable hard drive. Good idea, right?
Not paying enough attention to what I was doing, I hit "Empty Trash" when I saw what I thought was the end of the download.
Sadly, that was not the case.
Many photos....including one I took of my kids encircling the Firebird outside of Free State High School thinking "This will make a great graduation picture someday"..... had not actually completely downloaded and are now simply gone.
Even if you stuff them in a (fireproof!) box, take a minute to print off your favorite memories stored away on digital devices! Take advantage of the almost constant stream of free or deeply discounted photo deals so that you are holding those pictures in your hands, without emptying your wallet.
This week at Walgreen's you can get 25 free 4 x 6" prints when you purchase 25 4 x 6" prints by using the code PRINTS4U at checkout. You can pick these up in stores so there is no need to pay shipping.