LJWorld.com weblogs Shop Talk with Jenn and Julie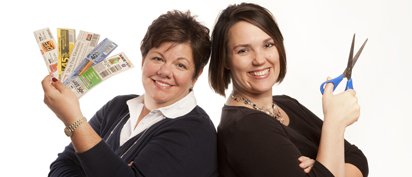 Appetizer recipe for Super Bowl Sunday
This year we are headed to a friend's house for Super Bowl Sunday.  My job is to bring the appetizer.
A few months ago, I found a Greek spread recipe on Pillsbury.com for a Greek dip. I thought about bringing that, but then found a recipe on pinterest.com for something called Crazy Feta.  It looks so good.
Crazy Feta
2 - 8 oz. bricks feta
3 whole jalapeño peppers
1/4 c + 1 tbl. Olive oil
1 bulb garlic
Juice of 1/2 lemon
Zest of 1/2 lemon
Salt and pepper
Preheat oven to 400 degrees.  Chop the top off garlic and drizzle with olive oil.  Wrap in foil and roast for 25 to 30 minutes or until garlic turns golden in color.  At same time, brush jalapeños with olive oil and sprinkle with salt and pepper.  Place in oven alongside garlic and roast until charred.  Remove both from oven and let cool.  Once jalapeños have cooled, remove skinds, cut in half and discard seeds.  Chop into small pieces.  (Do not touch your eyes when handling jalapeño seeds.)
In a large bowl, crumble feta, add chopped jalapeño, lemon zest, and lemon juice.  Squeeze roasted garlic directly into feta.  Add 1/4 cup oil and mash with fork.  Season with salt and pepper to taste.
Serve with pita chips.
In reading this recipe,  I thought adding some chopped kalamata olives sounded good or even sprinkling some chopped tomato or cucumber on top.