LJWorld.com weblogs Shop Talk with Jenn and Julie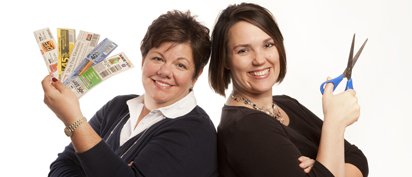 Red velvet trifle for Valentine's Day
Tomorrow is Valentine's Day, and I thought I'd make a special dessert for my family.
I've already got tomorrow's dinner prepared -- lasagna.  I'll also make my take on a Caprese salad, and of course, garlic bread.
So for dessert, I'm planning to make a red velvet trifle.  I found a Paula Deen recipe I've made before.  Paula's recipe makes red velvet cake from scratch.  I cheated and used a box mix.
Red Velvet Trifle
1 pkg red velvet cake mix
Filling:
1 - 3 oz cheesecake flavored instant pudding
2 c milk
2 c freshly whipped cream (I used Cool Whip)
Garnish (optional)
1/4 c pecan pieces
Fresh mint leaves
Prepare cake mix according to package.  I baked the cake in a 9x13 pan.  Let cool completely.
For the filling, prepare pudding stirring in 2 cups milk.  Allow pudding to set up in refrigerator for 10 minutes.  Fold in whipped cream or Cool Whip.
Cut cake into 1 inch cubes.  Place a layer of cake cubes on bottom of trifle bowl.  Top with 1/3 of pudding mixture.  Repeat layers, ending with a pudding layer.  Garnish with pecans and mint.  I used chocolate shavings as the garnish.
Cover and chill until ready to serve.