LJWorld.com weblogs Shop Talk with Jenn and Julie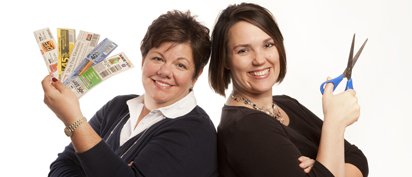 Super easy Halloween snack
Every year since my husband and I have been married, we've carved a pumpkin for Halloween.  Through the years, we've had some pretty basic jack-o-lanterns, and we've also had attempts at some pretty elaborate ideas the kids or i have come up with.
My poor husband does the carving each Halloween and has had to decipher our explanations as best he can.  I must say, he does a great job.  And we have some pretty good laughs at what we end up with when it's all done.
Another tradition we have is toasting the pumpkin seeds.  We keep it pretty basic.  I've seen recipes that add other spices to the seeds, but we just like them salted.
Here's a recipe from Food Network that is easy and yummy.
Seeds from 1 large pumpkin, rinsed and dried
2 tablespoons olive oil
Salt and pepper
Preheat oven to 375 degrees.
Toss seeds with olive oil. Spread evenly on cookie sheet. Sprinkle with salt and pepper. Toast in oven for 7 to 10 minutes, until light brown and crispy.
Have a fun and safe Halloween!