LJWorld.com weblogs Shop Talk with Jenn and Julie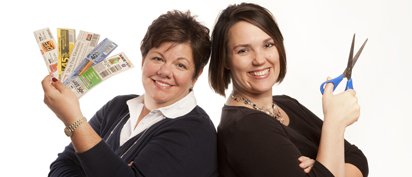 Are you shopping pre-Black Friday sales?
In looking at the ads in today's Journal-World, I'm wondering how many of you are planning to get a head start on your holiday shopping.
Target's ad is full of great prices in their "pre-Black Friday deals", plus coupons throughout the ad for additional dollars off on certain items.
I noticed lots of TVs in the ads as well.  Best Buy, Sears, Nebraska Furniture Mart, and Target all showing good sales.
So, what are you planning to do?  Will you take advantage of these sales and stay home on Black Friday? Or do you plan on holding out and take a midnight run?
As for me, my boys and mother-in-law are already making plans for our annual day after Thanksgiving shopping madness.  I believe it has now become more of a tradition for us because we've been doing it for so long, and so we don't even ask if we're headed out; the question is usually how early? Part of the fun is watching my family pour over the ads on Thanksgiving, making their lists, and plotting the shopping route based on sale/door buster hours.
Sure, there are items on the "must get" list, but it has also become a way for us to spend time together, have lots of laughs, and come home with some great bargains.
Happy shopping!