LJWorld.com weblogs Shop Talk with Jenn and Julie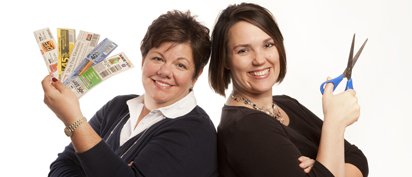 Two Free Tickets to see The Muppet Movie
I am a long time fan of the Muppet Show and the Muppet Movie. I LOVE the Muppets. Several friends and I were discussing recently that we are more excited than our kids for the arrival of the new Muppet Movie on November 23rd.
Right now you can purchase The Muppet Movie - Kermit's 50th Anniversary Edition on Amazon for $11.99. When you purchase this movie you will get an email with a link to enter a special code for 1 free ticket ($up to $12 value) to go and see the new Muppet Movie!
It gets better! When you receive the movie, you can visit Disney Rewards and enter another code from the package for another free ticket (up to $12 value)!

That's two tickets to see the new Muppet Movie, each valued at up to $12 and one original Muppet Movie all for $11.99.
That is a deal!