LJWorld.com weblogs Shop Talk with Jenn and Julie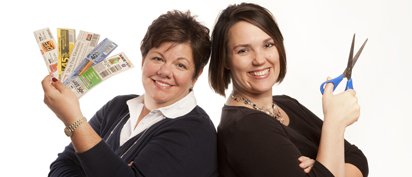 Gas or charcoal? Father's Day gift will turn up summer's heat
Buying gifts for my husband has gotten more and more difficult over the years. I used to be able to pick out gifts that he would like, but lately I feel like I've been striking out in this area. The old standby, shirt and tie, doesn't seem to cut it anymore. So now when a holiday approaches, i.e. Father's Day or his birthday, I ask for specific instructions or I try to pick up on dropped hints. The latter can be very difficult.
This year, however, his birthday and Father's Day fall on the same Sunday, and he was very specific on the gift he would like – a charcoal grill.
When we bought our first house, his grandparents gave us a Weber grill as a housewarming gift. He loved it. That grill served us well for many years and survived several moves. But when it was time to replace the Weber, we opted for a gas grill.

My husband liked the ease of getting the gas grill started and not having to wait for the coals to be at the right temperature, but he missed the flavor of charcoal grilled food.
Now we need to replace our gas grill, and I am going to make my husband very happy this year when he receives his birthday/Father's Day gift – a brand new Weber kettle grill.
When it comes to gas grills, I notice they can get very elaborate. Prices are quite varied and can get pretty expensive. On the other hand, charcoal grills are fairly basic. The Weber kettle grill I plan on getting my husband is priced at $89 at the retailers I've checked. I did see a UniFlame charcoal kettle grill that looks similar to the Weber in Walmart's ad for $39.96.
I notice, however, in Target's ad this week, they carry the traditional black kettle grill or a hue I haven't seen before – copper. Hmm, he didn't specify color . . .
Do any of you have a grilling preference – gas or charcoal? What type of grill would you recommend?