LJWorld.com weblogs Shop Talk with Jenn and Julie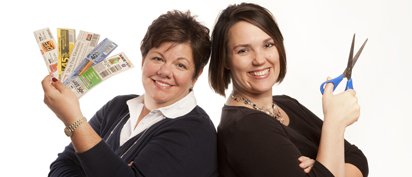 Walgreens + WalMart = Free Groceries
WalMart recently issued a new coupon policy with some very interesting changes. You can download the policy for yourself HERE but here are the highlights of the changes:
WalMart will now accept competitors Catalina coupons that are labeled "Manufacturer Coupon" and have a valid submit address. This means Register Rewards printed at Walgreens can be used at WalMart as dollars off your purchase.
WalMart will allow coupon "overage". This allows change to be given for legitimate coupons over the dollar amount of the product, or for the difference to be used towards your total purchase. For instance: Travel size Purex Laundry Sheets can be purchased for approximately $0.98. If you purchase this and use the $3/1 Purex coupon from the 2/2 Red Plum you will have free product AND an overage of approximately $2.02.
WalMart will also be accepting bottle cap coupons such as "Free Product" winning caps from various vendors.
Admittedly, I'm not normally a WalMart shopper. However, if I'm shopping deals at Walgreens and can get free "money" I would definitely put it to use towards more produce items. This is the largest expense in my weekly budget and yet I always feel like I wish I could purchase more. This is especially important to me this year as we are moving and I'm not sure we will be able to get a garden set up at our new house right away.
Be sure to print out a copy of the policy and take it with you when you shop. Undoubtedly there will be a lag in training and you may need to have it as backup when you hit the check out line.
Happy Shopping!