LJWorld.com weblogs Shop Talk with Jenn and Julie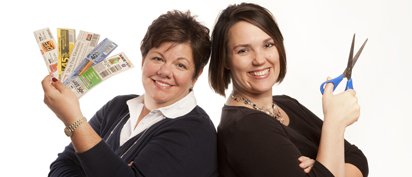 Good deals found at Macy's, plus semi-annual sales at Yankee Candle and Bath & Body Works
Today I decided to go to Macy's and take advantage of the weekend sale and put my gift cards to good use. Yeah, I could have stayed home and watched the Bears game, but since I had the day to myself, Macy's won out.
And what a great day it turned out to be. Lots of clearance items still available in the men's and women's departments. Sale prices up to 65% off. Also, if you use your Macy's card, you get an additional 15% off. I had received a 20% off coupon in the mail.
Last year I had an experience at Macy's in Overland Park at the Oak Park Mall that didn't make me too happy. I was not able to use my coupon and gift card on the same purchase. It's either one or the other. I was told this by a manager when I tried disputing their policy. However, I am pleased to report that today at the Topeka Macy's, I was able to apply my 20% off coupon and use my gift cards on the same purchase. Thank you, Macy's, for changing that policy.
Also, I'd like to add that Yankee Candle is having their semi-annual sale. Lots of items starting at $1. Plus jar candles at $5, $10, and $12. I noticed these prices on the seasonal fragrances.
Bath & Body Works is also having their semi-annual sale. Take advantage of clearance prices on seasonal items and fragrances.
I know we tend to do quite a bit of shopping during the holidays, but I sure do enjoy the post-holiday sales and clearance prices.