LJWorld.com weblogs Shop Talk with Jenn and Julie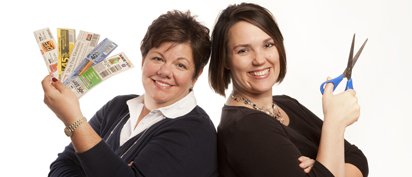 I'm getting that springtime feeling with a little help from Target.
If you've gotten your Sunday Journal-World, you've seen the P&G insert and have found all the great coupons.
But instead of talking coupons, I'm loving the Target ad this week. Just when you think you can't take another week of dreary, snowy weather, the Target ad comes along with bright spring colors to perk up your current furnishings.
With my son's hockey season ending and baseball season just around the corner, this is my sign that spring is almost here. So to help me get through until then, I like to add some fresh color.
Those yellows and greens are a great way to add that punch of color to get you through the rest of winter. And the prices won't break the bank.
So if you're interested in brightening up your home, try a few of these accents:
Solid-color quilt and sham set - $29 (any size)
Table lamp - $14
Bath towels - $3.50
Storage ottoman - $16
Side table - $12
Picture frames - $4
Window panels - $17 (set of 2)
Throw pillows - $10
Duvet set or comforter - $19.99 (any size)
So, you see, pulling yourself out of the winter blahs could be as easy as adding a colorful accent. I know I'm going to be heading to Target to check these items out.