LJWorld.com weblogs Shop Talk with Jenn and Julie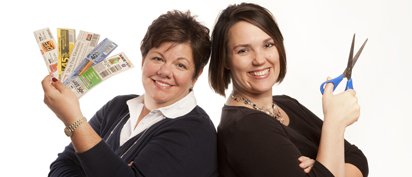 Tyson chicken breasts on sale at Dillons prompt me to pull out some favorite recipes.
In this week's Dillons ad, I noticed that the Tyson boneless, skinless chicken breasts are on sale for $1.99 per pound. Not a bad deal.
My family likes chicken, but sometimes we get tired of eating it grilled, baked, broiled, etc. So, when I see it on sale, I don't always stock up on it. This week, however, I decided to go through my recipes and see if I could dig up a dish or two that I've tried before and that the family enjoyed. I don't know about you, but sometimes I'll try a recipe, everyone likes it, but I file the recipe away and then forget about it.
This week, I've decided to take advantage of the sale on the Tyson chicken breasts and bring out a few tested and well received recipes. I thought I'd share them with you, and hope that some of you will share your recipes too.
I got this first recipe about 20 years ago from a co-worker when I worked for Eureka Vacuums in Chicago.
Chicken Wild Rice Casserole
2 cups cooked chicken – cubed
1 cup chopped celery
½ chopped onion
3 tbl. Worcestshire
1 pkg. Uncle Ben's long grain and wild rice (made according to pkg. directions)
1 can Cream of Mushroom soup
½ can milk
1 small can sliced water chestnuts
Parmesan cheese
Mix all ingredients except Parmesan and place in a greased casserole dish. Sprinkle with Parmesan. Bake for 45 minutes in a preheated 350 degree oven.
This next recipe was given to me by my dear friend, Diane.
Chicken Enchiladas
8 tortillas
1 cup chopped onion
2 tbl. Butter
2 lbs. cooked shredded chicken
2 (4 oz.) cans green chilis
3 tbl. butter
¼ cup flour
1 tsp. coriander
¾ tsp. salt
2 ½ cups chicken broth
1 cup sour cream
Monterey Jack cheese – grated (1/2 cup will be used for sauce)
Cheddar Cheese – grated
1 (4 oz.) can sliced black olives
chili powder
Preheat oven to 350. Saute onions in 2 tbl. butter. Combine chicken and green chilis. Set aside. Melt 3 tbl. butter in sauce pan, blend in flour, coriander, salt, and chicken broth. Cook until thick and bubbly. Stir in sour cream and ½ cup Monterey Jack cheese. Take 1/2 cup of sauce and stir into chicken mixture. Dip each tortilla into remaining sauce, place ¼ cup chicken mixture down center of tortilla, sprinkle Monterey Jack and Cheddar cheeses on top of chicken and sprinkle with chili powder. Roll up tortilla and place in baking dish. When finished, pour remaining sauce over the top of enchiladas. Sprinkle with more of both cheeses, olives and chili powder. Bake for 30 minutes.
loading...
Blog: Plans filed for student apartment complex with more than 700 bedrooms near south Iowa Street

December 14, 2017 · 13 comments

Editorial: The 'fake news' problem

December 14, 2017 · 22 comments

State Sen. Marci Francisco officially enters 2018 secretary of state race, wants to restore 'integrity' to office

December 15, 2017 · 3 comments

Letter to the editor: Tax-break skeptics

December 15, 2017 · 3 comments

Editorial: Net neutrality repeal unwise

December 15, 2017 · 4 comments

Alabama Senate race: Democrat Jones wins in stunning upset

December 12, 2017 · 52 comments

Female candidate quits Kansas congressional race over 2005 harassment lawsuit

December 15, 2017 · 8 comments

FCC votes along party lines to repeal 'net neutrality'

December 14, 2017 · 22 comments

Midco gives Lawrence Public Library $90,000 for new computers

December 14, 2017 · 9 comments

Letter to the editor: Message to leaders

December 10, 2017 · 30 comments