LJWorld.com weblogs Shop Talk with Jenn and Julie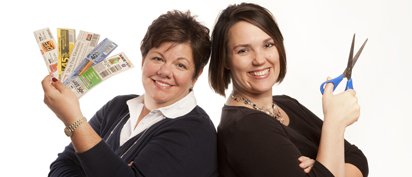 After Christmas sales start early Monday morning
So you may ask, is there any shopping to be had on Christmas day?  The answer is yes.  Walgreens and CVS are both open today.  Walgreens is open from 9 a.m. To 6 p.m.and CVS is open from 10 a.m. To 6 p.m. (according to the website).  You might want to call to be sure about the hours.
But if you are taking a shopping break to celebrate the holiday, the clearance sales start pretty early on Monday.
JCPenney opens at 6 a.m. and their ad features a $10 coupon off purchases of $25 or more.
Kohl's is open at 5 a.m. And you can clip the coupon for an additional 20% off when you spend $100 or take an additional 15% everything.  
Michaels opens at 7 a.m. on Monday.  Along with their clearance prices, there is a coupon for $5 off on every $25 you spend (good Monday only).  Also, 50% off any one regular price item (good through 12/31).
Target opens at 7 a.m. Monday .  If you're looking to get organized in the new year, Target has lots of storage containers on sale including several sized Sterilite containers for $6.99.
So rest up on Sunday for a big shopping day on Monday.