LJWorld.com weblogs Shop Talk with Jenn and Julie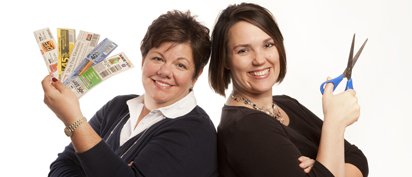 What are you baking up for the holidays?
So I  feel like I finally have the house decorated.  Now I can focus on my holiday baking.
In Sunday's ads, I saw some baking supplies on sale.  I have the same cookie menu every year.  I shared my husband's grandmother's butter cookie recipe last year.  Not only are they delicious, but they are a sentimental favorite.
So in honor of Grandma Rose's upcoming birthday, I am going to share again her wonderful butter cookie recipe.
I would love for any of you to share your family favorites.  I am always looking for new cookies to add to my annual baking marathon.
Butter Cookies
1 lb. butter
1 ¼ cup sugar
5 ¼ cup flour
1 tsp. baking soda
1 tsp. baking powder
2 eggs plus 1 egg yolk
Cream butter and sugar until fluffy. Add eggs, flour, baking soda and baking powder a little bit at a time.  Beat until all is incorporated.  Do not over beat.   Bake in preheated 350 degree oven for 8 to10 minutes.   These cookies just melt in your mouth.