LJWorld.com weblogs Shop Talk with Jenn and Julie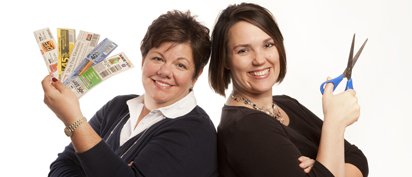 Home Depot and Lowe's Coupons
When you move, you inevitably find yourself replacing, fixing, or improving something in your living space. I think this is true whether you are moving into a dorm, an apartment, a rental house or your own new home. When we moved last spring we found ourselves at a home repair or hardware store about every other day (lack of planning will be covered in an entirely separate article).
You can register with Lowe's Moving Center and receive a 10% off your purchase (up to $5000) coupon. Home Depot also has a Moving Center full of deals, but as they rotate those deals 10% off coupon is not part of that deal. But never fear:
Did you know that Home Depot accepts competitor coupons? You can take that spiffy 10% off your purchase coupon from Lowe's and use it at Home Depot.
If you pick up a change of address form at the USPS you will sometimes find % off coupons for either Lowe's or Home Depot inside. When we moved we filled out our change of address form online and were mailed several different Home Depot AND Lowe's coupons in a moving packet from USPS.
If you are, or just finished moving I wish you the best of luck...and happy unpacking!