LJWorld.com weblogs Shop Talk with Jenn and Julie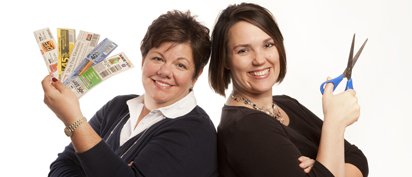 Timely tips for holiday shopping
The ads in this week's Journal-World are pretty heavy. You can say we're gearing up for that crazy holiday season.

Recently, while I was in Chicago, I read an article in the Chicago Tribune with some helpful tips to make it through that crazy time. I thought I'd share what I learned from that article with our readers.
Using online promo codes.
When shopping online, make sure to check for promotional codes or coupon codes. Some of these codes offer a percentage off or dollars off your purchase or free shipping.
I usually go on Google to search retailers. Plug in the name of the retailer and use phrases like "coupon code" or promo code". The article suggested websites such as retailmenot.com and couponcabin.com.
Sign up for newsletters.
Check out your favorite retailers' websites and sign up for e-mail newsletters. Many times you will receive notices on special offers – including promo codes and/or printable coupons. I've been doing this for some time now and I seem to get weekly coupons.
Social Media.
Since I've been on Facebook, I started "friending" retailers' fan pages. The article suggests also following your favorites on Twitter. I notice that you can occasionally get special offers through these venues only.
Mall coupons.
The article also mentioned going to a mall's website. They often have printable coupons and sale alerts for the stores located in the mall. I have not yet done this, but I will definitely check out the malls I tend to frequent.
I also receive coupons in the mail from stores where I am a regular shopper.
Deal sites.
This article also referred to several websites that will help you track deals on items you are looking for. Mentioned were dealnews.com, groupon.com.

Another great tip was to make sure to check if the store you are shopping honors competitor's coupons. Sometimes retailers may do this, especially during the holiday season.