LJWorld.com weblogs Shop Talk with Jenn and Julie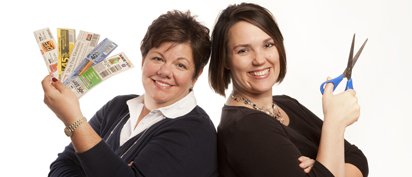 All You Magazine $4.79 for 1 yr Subscription
This is a GREAT price for All You. This is the magazine for coupons. When I got my first subscription I was pleasantly surprised to find that it had great content, too! From recipes to health information, family holiday and birthday ideas... I take something away besides the coupons each and every month.
You can get this 1yr subscription for $4.79 ...but you have to work a little deal magic:
Log Into or Sign Up for an eBates account
Search "Value Mags". Click "Shop Now"
Put All You into your basket, you will get it for $19.97
Because you shopped through eBates you will get 51% cash back AND you will get $5 bonus cash back for making your first qualifying purchase...all credited to your eBates account within 48 hours.
Final Price = $4.97
loading...
Blog: Discount tool retailer has plans for local store; signs of new life at former Hobby Lobby site; a Missouri billionaire stakes a Lawrence claim

March 23, 2018 · 13 comments

Letter to the editor: More guns needed

March 16, 2018 · 115 comments

Judge harshly criticizes Kobach during contempt hearing

March 20, 2018 · 34 comments

Poll: Support soars for stricter gun control laws; most favor nationwide ban on AR-15-style rifles

March 23, 2018 · 13 comments

What you should know before Saturday's March for Our Lives; protests planned in Lawrence, Topeka

March 22, 2018 · 14 comments

Affordable housing project seeks to add small homes to existing neighborhoods; that won't be easy

March 19, 2018 · 14 comments

$2 billion estimate for Kansas public schools shocks lawmakers; consultants' accuracy questioned

March 16, 2018 · 52 comments

Faith-based adoption agencies in Kansas don't want to be bound by anti-discrimination laws and policies

March 20, 2018 · 20 comments

Trump signs $1.3 trillion budget after threatening veto

March 23, 2018 · 1 comment

Editorial: Adoption bill a terrible idea

March 23, 2018 · 4 comments