LJWorld.com weblogs Shop Talk with Jenn and Julie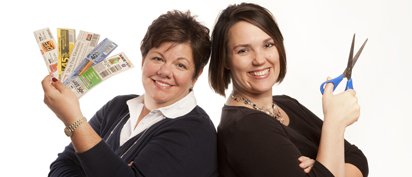 BOGO 1/2 off PLUS $50 off $100 Purchase at New York and Company
New York and Company is having a Buy One Get One 50% off sale... make it a little sweeter by using the coupon code 6186 at checkout for $50 off a $100 purchase.... Let's see...that's half off of half off?? And of course....
If you log into or Sign up for an eBates account you will get an additional 3.5% back in your account. If this is your first time using eBates you will get an automatic $5 in your cash back account.
There are a couple of other coupon codes you can view at eBates, depending on what you order they could be valuable.
Sign into eBates or Create an Account Search New York and Company Browse the coupon codes available Click "Shop Now" and shop through the eBates link to get your cash back
loading...
Blog: Looking at what may be next now that voters have rejected new sales tax for jail, mental health improvements

May 21, 2018 · 12 comments

Opinion: Reducing racial profiling depends on all of us

May 22, 2018 · 1 comment

Tom Keegan: KU needs to find the department leader who can find the football leader

May 22, 2018 · 1 comment

Chancellor Girod fires KU Athletic Director Sheahon Zenger, citing lack of progress and necessary change in leadership

May 21, 2018 · 23 comments

Gunman opens fire at high school near Houston, killing 10

May 18, 2018 · 65 comments

KU researchers say 'intolerant' attitudes, not economic anxieties, fueled Trump's 2016 victory

May 17, 2018 · 53 comments

Lawrence fourth-graders start discussion at City Hall about plastic bag ban

May 21, 2018 · 9 comments

Opinion: Christianity without a hint of Jesus

May 20, 2018 · 14 comments

Douglas County voters reject controversial countywide sales tax; leaders say jail project will proceed after public input

May 15, 2018 · 57 comments

Kansas Gov. Colyer signs letter backing Trump for Nobel Peace Prize

May 15, 2018 · 47 comments