LJWorld.com weblogs Shop Talk with Jenn and Julie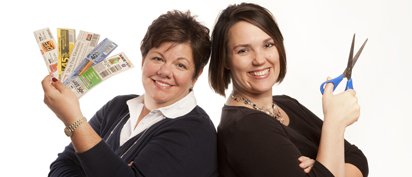 Free Melissa and Doug Toys
*There is an updated link that will give you access to the credit with no difficulties, some people were having trouble with the other one. My apologies. You may need to re-register.*
If you register with Gilt you will get a $20 credit in your account. (The credit shows up when you are checking out!) Today they have deals on quite a few Melissa and Doug Toys.... $9.99 and up. Even with shipping some of these will be completely free!
I got the Melissa and Doug Bake and Decorate Cupcake set for our daughter's birthday for $3.95 after shipping.
Toys not on your shopping list this Holiday? Why not pick up one of the freebies and donate it to Toys for Tots?