LJWorld.com weblogs Shop Talk with Jenn and Julie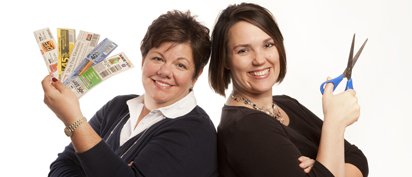 Hy-Vee offers meal solutions online
Week to week we discuss lots of different options when it comes to saving money. Most of the time our topics revolve around food.
While I was going through this week's Hy-Vee ad, I noticed the "meal planner". This week featured spicy baked tilapia. The ad suggests you can make this meal for $2.06 per serving and the meal serves 4.
I decided to take a closer look online to see what Hy-Vee's recipe planner offered. I suggest you take a look to get some meal ideas.
Go to Hy-Vee. Click on the Meal Solutions tab. Then you can choose from recipes, weekly menu, budget menu, 30 meals for $3, and special diets. All the work is done for you in terms of planning and grocery list.
Here are some of the meal ideas I found on the website: ginger and brown sugar glazed salmon, apple glazed pork chops, chicken chili, chicken sandwiches, teriyaki pork fajitas, BBQ cheeseburger sliders, just to name a few.
So if you ever find yourself in a bind when it comes to meal planning, give Hy-Vee a try. It's fast, it's easy, and you're just a click away from putting together a good meal.