LJWorld.com weblogs Shop Talk with Jenn and Julie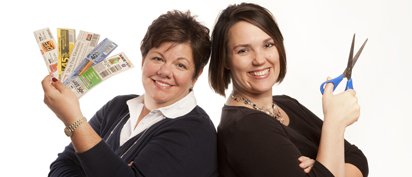 Huggies Sale at Dillons
This week at Dillon's they have a sale on Huggies Diapers. When you spend $15 you will get an automatic $3 discount at checkout. Good News! You can use this $3/1 Printable Coupon to get even more diaper for your dollar!
The flyer suggests buying the box of diapers at $19.99 and getting it for $16.99 at the register.... you can even use one $3/1 coupon to make it only $13.99 per box.
This is where a little coupon smarts goes a long way: Instead try buying 2 of the Jumbo Packs to make your deal look like this:
2 @ $8.99 = $17.98 -$3 In Store Rebate = $14.98 Use 2 $3/1 Printables = 2/$8.98 or $4.49/ea
Effectively this becomes a B1G1 sale on Huggies.
This is a great example of my theory that buying in bulk does not always save you money, even when the price per ounce (or equivalent) is lower on the bulk item. Sometimes buying more of the smaller item and using multiple coupons will save you more money.
Looking for a way to give back to your community? Use this sale to provide much needed diapers to Ballard Community Services. I know they are ALWAYS in need of Size 4 and 5 diapers and wipes!
Happy Shopping!