LJWorld.com weblogs Shop Talk with Jenn and Julie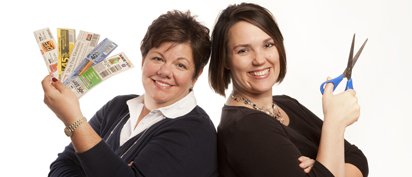 Free Canvas People Canvas for Mom
You DO realize that Mother's Day is only a week away now, right?
There are all kinds of things that you can do for the Mothers in your life this Mother's Day. What NOT to do is a little more pertinant. Do NOT give appliances...no matter how much you think she needs them...if she truely needs them...give them sometime in the near future, not attached to a holiday. Do NOT make the Mothers in your life prepare a meal under the guise of group celebration. The list goes on and on. Personally, my favorite gift is that of time.
Give me an uninterupted nap; a long, hot shower; time to get ready without kids pulling on my legs and trying on my makeup. That, my friend, is worth its weight in Gold.
If you are looking for a good gift for the Mother(s) in your life...here is an idea: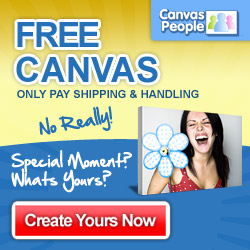 Canvas People offer a FREE 8x10 canvas of your choice, you pay shipping. When you sign up ou get a $55 credit to use on your first order. You can use this credit for the free 8x10 or towards another purchase.
It is as simple as uploading a photo that you like and having the canvas shipped to you. I really like the idea of taking some of your child's artwork and having a canvas made out of it.
When Brendan was very young I saved some of his finger paintings and framed them for Eric to put in his office. They actually turned out very nicely. I am having some of his later creations turned into canvas so they will last a little longer. Framed and presented correctly, children's art makes great decorations in your house.