LJWorld.com weblogs Shop Talk with Jenn and Julie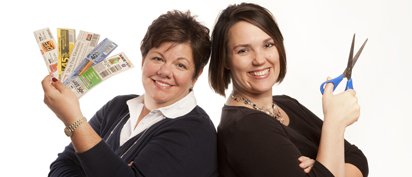 A quick Target run is in order today
Today is Father's Day, and I don't think my husband plans on spending his day shopping with me. Actually, we will be spending our day at the ball field, as our youngest son is playing in a baseball tournament. Hopefully, the weather will cooperate.
I'm thinking I may have a little time to sneak away to Target and get a few things.
Women's tees and tanks are a great deal at $6. I've been clearing out my closet and need something to store my purses in. The Sterilite bins starting at $4.99 might be my solution. Head & Shoulders shampoo (14.2 oz.) for $3.99. The SoBe enhanced waters (20 oz.) are 10 for $10, and with the purchase of 10 bottles, you receive a FREE $5 Target gift card.
Also, in today's Target ad:
You will receive a FREE $20 Target gift card with the purchase of the Bissell ProHeat deep cleaner ($149) or the Hoover WindTunnel Pet Rewind ($159).
With the purchase of any 3 of the following items, you receive a FREE $5 Target gift card:
Old Spice selected body wash ($3.99); Gillett or Old Spice clinical deodorant ($7.49); Gillette Fusion ProGlide manual razor ($9.89; Olay 20.2 oz. lotion or Complete 4 ounce size ($6.99); Pantene shampoo and conditioner ($5.99) in the 25.4 ounce bottle; select feminine care products for $6.99 each.
With the purchase of any 2 Arm & Hammer 50-count puppy pads or 40-pound cat litter ($12.99 each), you receive a FREE $5 Target gift card.
When you are rounding up your coupons and clipping away this weekend, don't forget to check out zip2save for printable coupons to round out your collection. You can also follow Shop Talk on Facebook. Follow us and get more up to the minute deals and share with others what great deals you've found!