LJWorld.com weblogs Shop Talk with Jenn and Julie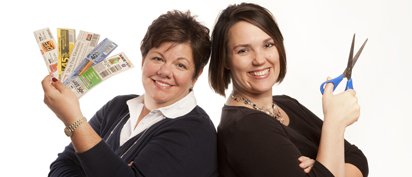 CellFire $$/$$ at Dillons
http://worldonline.media.clients.ellingtoncms.com/img/blogs/entry_img/2010/Jun/17/cellfire.png
I hesitate to post this because it was such a mess last time... but money is money so here it goes:
CellFire has announced another "Cinderella" coupon that will go live today at 2PM CST. They are assuring people on their Facebook page that the snags have been worked out and the coupon will go live with no problems. They tout higher dollar coupons this time around but say that they will go fast.

You must log in and visit THIS PAGE to load your $/$ coupon.
If you are not a registered user of CellFire you can register with them HERE. You can use any number if you do not have a cell, and all I can say is that personally I've never received any telemarketing from registering with them and I've been a customer for two years now.
I'll be interested to see how this one goes today. I probably won't try for the coupon, they have very quick expiration dates and I will be out of town for the next week and a half... I'll leave the coupons for those of you who will be here shopping!