LJWorld.com weblogs Shop Talk with Jenn and Julie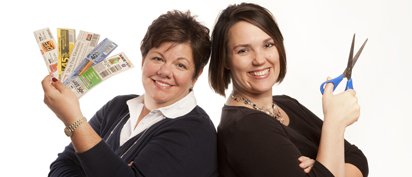 Green bean recipe is a winner with my family
I've been noticing fresh green beans advertised at our grocers are very plentiful this time of year. And my family loves green beans.
I usually boil the beans and add a little butter, salt and pepper, or sometimes a drizzle of olive oil, garlic, salt, pepper and mint. We also like the beans oven roasted with olive oil, garlic, salt and pepper. All are delicious.
In the June issue of Real Simple magazine, I found a wonderful recipe for green beans. I made this recipe last week, and my son even ate the leftovers. I knew I had to share this recipe.
Green beans are in Dillons ad for 88 cents a pound through June 15.
GREEN BEANS WITH PECANS AND MAPLE VINAIGRETTE
¾ c pecans
Kosher salt and black pepper
2 lbs green beans, trimmed
¼ c olive oil
2 tbl red wine vinegar
2 tbl Dijon mustard
1 tbl pure maple syrup
Heat oven to 400 degrees. Spread pecans on a baking sheet and bake, tossing once, until toasted, 6 to 8 minutes. Let cool, then roughly chop.
Meanwhile, bring a large pot of water to a boil and add 1 tablespoon salt. Add the green beans and cook until just tender (4 to 5 minutes). Drain and run under cold water to cool.
In a large bowl, whisk together the oil, vinegar, mustard, maple syrup, ½ teaspoon salt, and ¼ teaspoon pepper. Add the green beans and pecans and toss to combine.
This recipe make 8 servings.
NOTE: I toasted my pecans in a skillet on the stove.

While you are planning your shopping don't forget to check out Zip2Save for printable coupons to round out your trip.