LJWorld.com weblogs Shop Talk with Jenn and Julie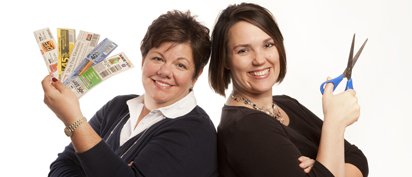 3 pc Luggage Set $29 at Sears
http://worldonline.media.clients.ellingtoncms.com/img/blogs/entry_img/2010/Jul/22/luggage-set.jpg
My friend Jaycie over at CouponGeek.net has been shopping for luggage for a trip we are taking in September. She found this deal today and sent it my way. Whether you are traveling in the near future or you are sending a kid off to college I thought this deal at Sears might be interesting so I'm sharing it with you.
One of the "Deal of the Day" items at Sears.com is the Forecast Zuma 3 piece luggage set. This is marked down from $119 to $29 (after an additional instant $10 savings). You can save even more by choosing "In Store Pick Up" and eliminating shipping fees. You can save even more money by shopping through eBates.
It works like this:
1)Log In or Sign up at eBates.
2)Go to the drop down menu and choose "Sears.com". This will take you directly to the site.
3)Look on the Left Sidebar for Sears' "Daily Deals" and you will see this deal.
4)Add the luggage to your shopping cart and check out.
Because you used eBates you will get an additional 2% cash back loaded into your eBates account. If you are a new member making your first purchase over $25 through eBates you will get an additional $5 into your account.
Happy Shopping!