LJWorld.com weblogs Shop Talk with Jenn and Julie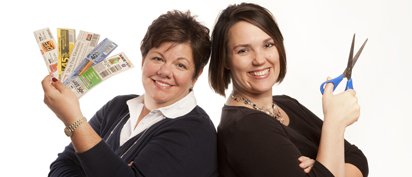 Grab Your Papers and Stay Tuned!
I'm writing this from the Nashville International Airport, on my way home from the BlissDom 2010 blog conference. I've been busy and on the go all week and I've hadvery little time to make coupon match ups. I will post some later Tuesday night in conjunction with the new fliers from HyVee and Dillons. On Wednesday I'll post a summary of the responses I got to my question about your favorite local deals.
Be sure to gather up your papers today... There are several inserts, including a P & G with $121 in coupons! There are quite a few B1G1 free coupons this month including one for Tide Stain release...which, in my opinion, is a mom's best friend.
Have a happy Sunday... Stay warm!