LJWorld.com weblogs Shop Talk with Jenn and Julie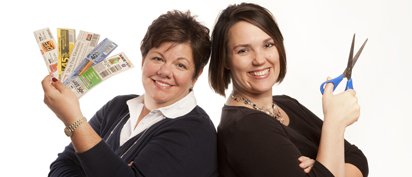 Kohl's 2 day Sale Saves Money on Last Week's Purchases
Last week as we were headed out of town for Thanksgiving break I took a hard look at my oldest son's pajamas and had to admit two things to myself: 1) He is growing at the speed of light and 2) We needed to go shopping for new sleep clothes.

He and I went on a whirlwind shopping spree the night before we left trying to find pajamas that fit; he is right between toddler and boys sizes so it is getting difficult. We had just a small window of time and a very specific desired outcome for our shopping trip. This is the exact position I HATE to be in when I shop because you have a very little window for saving money. Basically you are forced into what you can find.
But are you really?
Today and tomorrow Kohl's is having a 2 day sale. It caught my eye because one of the headline sales is kids' sleepwear! Curses! Almost everything we purchased SuperBoy has worn already.

Lucky me.... I've done my research and I know that most stores like Kohl's honor a two week best price policy. At Kohl's, if you purchase an item either on sale or at regular price and that price drops within 14 days of your original purchase, they will refund you the difference in price.
You will need to take in your original receipt dated no more than 14 days prior in order to obtain the refund. The only other stipulation is that the item was not purchased on clearance. If you purchased the item online you can call the 800 number for Kohl's Customer Service and have your price adjusted there.
When I looked a little further into the sale I realized that I could save quite a bit of money (making it worth the additional trip to the store) by taking my receipt in this week. I will walk out of the store with roughly $10 off of the purchase I mad LAST week based on THIS week's sale.
In addition, I will return 3 items that I purchased as gifts. Why? Not only are they more deeply discounted this week, they are available online. There are two discount codes right now:
FREECCDEC (free shipping) and
NEXTORDER20 (additional 20% off) that will make these things even cheaper and save me almost another $15.
AND (yes, there is more)
When I log into eBates.com and search Kohl's, I can click "Shop Now" to shop Kohl's and get an additional 4% cash back added to my eBates account.

This week's sale just saved me $25 on last week's purchases. Kohl's put money BACK into my bank account.
Lost yet? Here is an example:
Boys Fleece Robe: $34
On Sale Last week: $22
On Sale This Week: $17
Savings: $5
Return the item and repurchase at $17 online, use the discount codes listed above and pay: $13.60
Savings Total: $8.40
Shop Through eBates (4% cash back): Save an additional $0.55.
My total savings on that fleece robe purchased last week is $8.95.
It pays to watch the sales, especially at this time of year. Watch the sales, watch your receipts and you might be able to save yourself even more money than you thought!