LJWorld.com weblogs Shop Talk with Jenn and Julie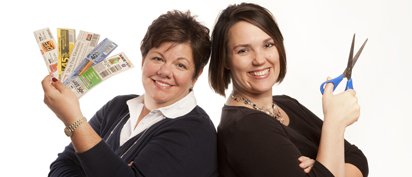 Target and Home Depot help me get organized
When Christmas is over, I tend to make the same resolution – get organized. I make the attempt every year, and then start to slack off.
Earlier in the month, when we were pulling our Christmas decorations, we started sorting through our storage room. We designated an area where we set aside items that would either be donated or sold in the spring in a garage sale. It's amazing the "things" one can accumulate through the years. Items that "I know I'll need some day." Well, that day has yet to come.

This year, my husband and I are totally committed to going through ALL our stuff and getting rid of the things we don't need or haven't used in years.
In this week's Journal-World ads, I can start getting organized with the help of the totes on sale at Home Depot and Target.
Home Depot has the 20-gallon totes for $4.88, 56-quart totes for $5.48, 54-gallon Rubbermaids for $19.95 along with various other sizes at sale prices.
At Target, you can get the 66-quart totes for $5.99 and for $12 various totes including a wheeled 45-gallon tote. Also, other organizational items are on sale.