LJWorld.com weblogs Shop Talk with Jenn and Julie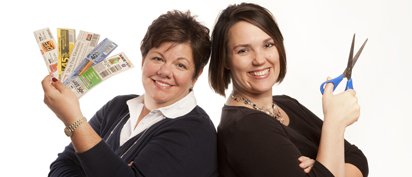 Coupons, Coupons, Coupons
On top of the Red Plum and Smart Source inserts you will find in today's paper most of the printable coupons at Smart Source, Red Plum and Coupons.com were reset this past week. Here are some of the coupons you will find:
There is a $1/1 Printable Coupon available from Planters if you "Like" Mr. Peanut on Facebook. You should be able to print it twice. This will stack with the $2/2 Target Printable and should make for a nice deal. To find the coupon on Facebook go to the Mr. Peanut "Holiday Offers" tab and go into the video. Click on the tiered party plates to zoom in then click on the empty bowl sitting next to it. You will then be directed to the coupon print page.

$1/1 Hefty
$1/1 Welch's
$0.75/1 Crisco
$1/1 8th Continent Soy Milk
$2/1 Aleve
$1/1 Filippo Berio Olive Oil
$0.50/1 Lean Pockets 2 pk
$1/1 Wonderful Pistachios
$1/1 Dove Body Wash
$0.50/1 C & H Cane Sugar
$1/1 Lipton Green Tea
loading...
Blog: Restaurant featuring chili and tamale pie set to open in downtown Lawrence

January 18, 2018 · 6 comments

Letter to the editor: Trump's ignorance

January 21, 2018 · 29 comments

Opinion: Journalism holds power accountable

January 18, 2018 · 45 comments

Wreck near Clinton Lake kills Junction City woman, injures 2 others

January 22, 2018 · 5 comments

Opinion: We have ourselves to blame for shutdown

January 23, 2018 · 8 comments

Thousands attend Lawrence's 2018 Women's March to promote resistance, change

January 20, 2018 · 30 comments

Federal government shuts down; Dems, GOP blame each other

January 19, 2018 · 36 comments

Douglas County Commission to consider wording of sales tax referendum to fund jail expansion, behavioral health campus

January 23, 2018 · 2 comments

Officials say investigation of hotel destroyed by fire is too expensive to pursue

January 22, 2018 · 6 comments

Opinion: Immigration is a Sisyphean task

January 22, 2018 · 13 comments