LJWorld.com weblogs Shop Talk with Jenn and Julie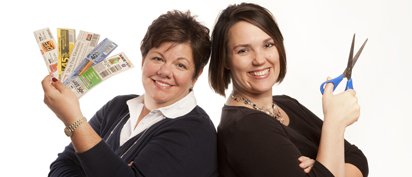 CellFire Redeem and Receive Coupons
CellFire is trying a new promotion for Kroger stores that will net you an additional $1 coupon loaded to your Dillons card called "Redeem and Receive". I post this hesitantly because their last promotion with the "Up to $10 off" promotion went South so quickly...but its worth a try!
Between today (Thursday) and Sunday if you load and use the following coupons on your Dillons card through CellFire you will receive an additional $1/Purchase coupon loaded to your card AFTER Sunday, August 8.
The three coupons to load are:
$1 off Pillsbury Holiday Cookies
$0.75/1 Betty Crocker Supreme Brownies
$0.30/1 Pillsbury Grands!
If you use these items anyway, it would be beneficial to purchase them between now and Sunday and get an extra $1 off your next purchase.
Remember that CellFire coupons come off your purchase automatically and will stack with any paper coupons that you have.
If you aren't a member of CellFire, you can sign up here and get started today.