LJWorld.com weblogs Shop Talk with Jenn and Julie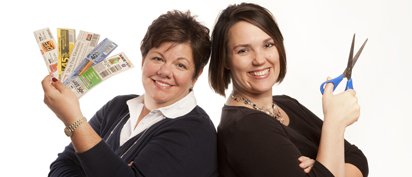 Luxury subscriptions not always needed
I've been working on trying to find ways to save. I use my coupons, shop the sales, cut back on my Starbucks runs, etc.
About five years ago, I purchased an XM radio and service for my husband's birthday. We had heard so much about the programming and selections, plus no commercials, so we were eager to get one. We do lots of driving. Between our trips to family in Chicago and the road trips associated with sports, we spend plenty of time in the car.
We were so thrilled with XM, we got a second one for our other vehicle. And, like I said, for the amount of time we spend on the road, we could justify paying $24 per month for our service.
Recently, we encountered some difficulty with one of our units. We made several attempts with Sirius/XM customer service to try to correct our problem, but to no avail. So we decided to cut our service.
We have now been XM-free for about 4 months. Do we miss it? Initially, there was a lot of griping about listening to commercial radio. But, I am pleased to say, we got over it.
I definitely like not having the $24 monthly payment. And with the help of our iPods, we still get to listen to the music we like. For my husband, he has discovered podcasts. He downloads these right onto his iPhone for free, then can listen to live radio feeds from stations around the country. He's even found his favorite Chicago shows, including Steve Dahl.
It's always liberating to have one less payment to make. No matter how hard it is, it pays to evaluate your budget regularly to see where you can make cuts. You may be surprised to find where you can cut back and save yourself a few bucks.