LJWorld.com weblogs Shop Talk with Jenn and Julie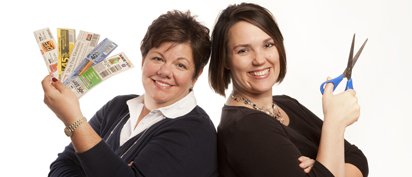 Budget Friendly Dinner Challenge -- $11.03
In my blog on Wednesday, I wrote about a budget friendly dinner challenge. Basically, I wanted to see if I could shop Dillons' ad and purchase a meal for my family of 4 for $10.
You know we all have the best intentions of planning and clipping coupons, etc. But sometimes are crazy lives get in the way of our plans. And while I am still being cost conscious, I'm not always well prepared.
So, here is what I purchased at Dillons for our meal:
4 pork chops - $4.56
Birds Eye Steamer Veggie - $1.69
Pillsbury Biscuits - $1.00
Kroeger Chunky Bleu Cheese Dressing - $1
Driscoll 16oz. strawberries - $1.98
In addition to the items I have listed above, I also am making a salad (I have lettuce in my fridge) using the bleu cheese dressing and stuffing, which I also have in my pantry.
I know some of you couponing pros are probably snickering thinking I spent too much on this meal. But the point I wanted to make was that on those occasions when you haven't planned and you don't stockpile, you can still feed your family nutritiously and inexpensively.