LJWorld.com weblogs Shop Talk with Jenn and Julie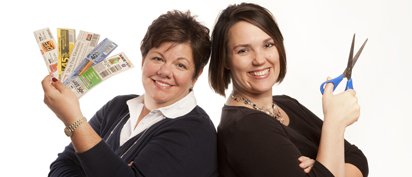 Gathering Up Coupons this Weekend
http://worldonline.media.clients.ellingtoncms.com/img/blogs/entry_img/2009/Sep/25/newspaper.jpg Whether you are new to couponing...thinking about joining us...or an old pro' ... it always helps to get a heads up! As it is the end of the month (ALREADY??) this weekend's paper will be full of coupon inserts for your cutting enjoyment.
Once a month, P&G (Proctor and Gamble) puts out a circular that has coupons for a wide variety of their products. These coupons are generally good for the entire month so it is important to clip them and save...even if you don't think you will be using them THIS week in your shopping.
You will also find both Red Plum and Smart Source circulars in this weekend's paper. Both of these provide a wide variety of coupons for a wide variety of products.
Matched with printable coupons and store sales you can find some great savings by clipping and saving what you find in Sunday's paper. Personally, on weekends like this I will buy between four (my normal purchase) and six papers to stock my coupon couffers. If you don't feel like going out at purchasing all of these papers...there are many different ways to round up coupon inserts. You just have to get creative. Read more of my thoughts on this to spark your own imagination. How do I keep track of all of these coupons? There are several different methods, I prefer to use a coupon binder. You can see mine HERE.
Check back on Sunday when I'll share some tips for developing a frugal mindset...as well as some of my favorite deals around town!