LJWorld.com weblogs Shop Talk with Jenn and Julie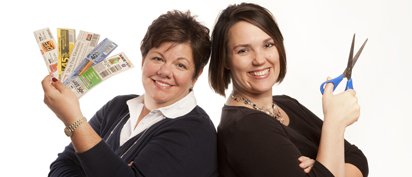 Swapping Clothes
I like shopping thrift stores for clothes for the kids. I especially like shopping at the Children's Orchard in Olathe. Good quality, used clothes are so much more practical and less wasteful than buying more and more new clothes. Garage sales are also a good option for those clothes that our kids seem to outgrow at the speed of sound...but with the weather the way it is I think we are pretty much done seeing garage sales for the season.
Enter Lawrence EcoParents! This Sunday you can bring gently used kids clothing to Building 2 at the Douglas County Fairgrounds and swap it for someone else's duds. When you arrive you check in your items and you will get a ticket for each item you bring in....then you shop. Most items are one ticket (ie one item in equals one item out)...some items like heavy winter coats, etc will be worth more than one ticket. Don't have many clothes to swap out? While the emphasis is on swapping.... you will also have the option to purchase items for $1 each.
The actual swap begins at 1pm this Sunday the 18th. If you arrive by 12:30 you can begin checking in your in your items and receive your tickets.
If you have any questions be sure to contact either Kim Bellemere (ecoparentslawrence@gmail.com) or Amerika Grewel (785-813-1287).