Review: 'Doubt' a thoughtful, overwhelming presence on stage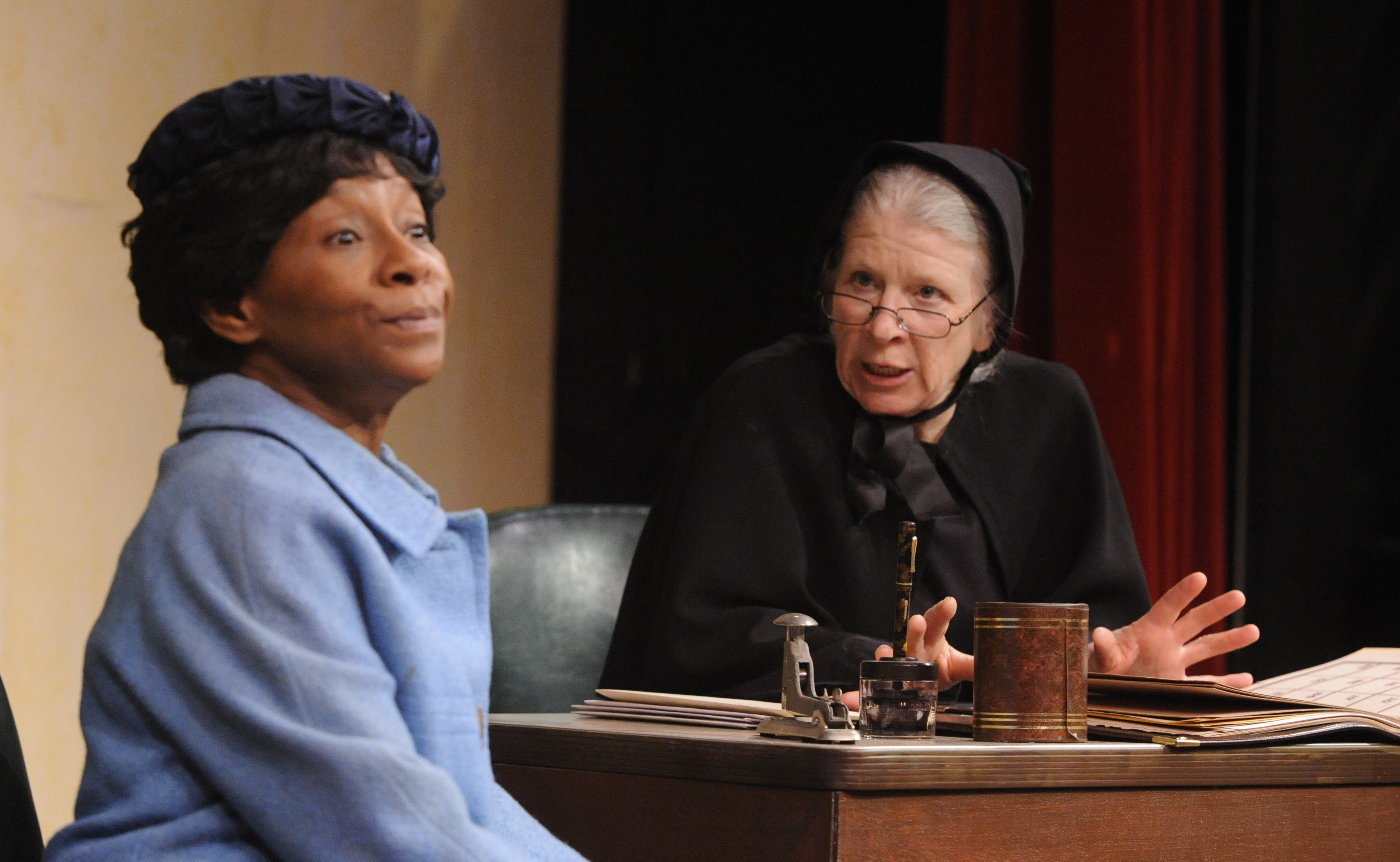 This review of "Doubt" at the Lawrence Community Theatre is from Sarah Young, a Kansas University lecturer in English:
On a dimly lit stage of Lawrence Community Theatre, Father Flynn asks the question central to John Patrick Shanley's "Doubt: A Parable": "What if there is no answer?"
"Doubt," which opened Thursday at LCT, besets the characters in Shanley's awarding-winning play brought to life in this very fine production. Tightly directed by Mary Doveton, the play navigates labyrinthine corridors of faith and hypocrisy, certainty and uncertainty, following Sister Aloysius' crusade against Father Flynn. Principal of a parochial school, Sister Aloysius suspects Father Flynn has "interfered with" young Donald Muller, the school's only black student.
The young charismatic priest (Jason Abramowitz) wishes to bring the church more into the community, to reach out from behind the impenetrable wall of church formality. His attitude brings him into direct conflict with conservative Sister Aloysius (Sandra Gray), who believes in the philosophy of a warm heart but a cold mind.
"Children," she says, "should think you see right through them."
She cautions young Sister James (Amanda Thomas) about becoming too attached to the children and feeling for them too much. The nuns must instead be "fierce moral guardians." Thomas' sensitive performance capitalizes on Sister James' innocence as her trust in herself as well as in her colleagues is undermined by Sister Aloysius' ideas.
When Donald returns to the classroom with wine on his breath after a private meeting with Father Flynn, Sister Aloysius sets out in her pursuit of her ecclesiastical superior. Gray deftly captures Sister Aloysius' passion and determined precision. Tightly controlled, even in her anger, Gray is a powerhouse on the stage, forcing all of the actors' dedicated response.
As we see Father Flynn defend himself, we find little evidence against him and understand the power of innuendo, gossip and unsubstantiated rumor, not only in the life of the priest but also in that of a young boy. Abramowitz's portrayal skillfully treads the uncertainties of the character. Shanley's play is about doubt, of course. Dramatic irony is not permitted the audience; knowledge beyond the characters' own would upset the play's balance; Abramowitz carefully preserves our own doubt about Father Flynn's behavior.
Sister Aloysius tries to appeal to the boy's mother and is mystified by her apparent acceptance that Donald may have been molested. For Mrs. Muller, "it's only until June" when he can graduate and go to a good high school. Donald is "different," and she worries more that his father will beat him to death than that he would find in Father Flynn an understanding adult. Reta Cosby hits just the right note of sympathetic understanding as Donald's mother, dedicated to protecting her child from dangers perhaps greater than Sister Aloysius' suspicions.
"Doubt," however, eventually assails all of these characters, even the zealous Sister Aloysius. The play refuses to be about demonstrable truth and justice; it only reaffirms that sometimes in the pursuit of evil, "one takes a step away from God," and there may be no turning back. Comparisons to the recent film are inevitable; however, don't miss the chance to experience this play on a stage packed with all its claustrophobic and overwhelming doubt.
Additional performances are tonight, Saturday, Sunday and March 5, 6, 7 and 8. Thursday's performance is at 7:30, Friday and Saturday performances are at 8 p.m. and Sundays are at 2:30 p.m. Tickets are $14 to $20 and are available by calling 843-7469 or logging onto www.theatrelawrence.com.