What is your biggest concern about crime in Lawrence?
Asked at Dillons on Massachusetts Street on July 29, 2014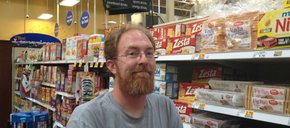 "I'm disconcerted that there's been a couple murders this year. There's not an easy root cause to it, no common thread."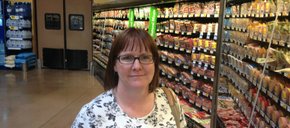 "It seems to be escalating."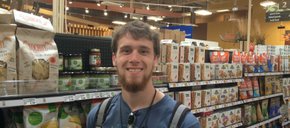 "More along the lines of theft. I know some people who got bikes stolen and other various items in my neighborhood."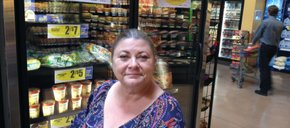 "As a restaurant owner, the late-night people taking things. Chips, plants."
loading...
Blog: Crediting Trump tax cuts, Lawrence businessman gives bonuses to employees and takes his story national

January 12, 2018 · 41 comments

Letter to the editor: Tax truths

January 10, 2018 · 62 comments

Lawrence motel partially collapses during firefighters' hourslong battle with flames, smoke

January 15, 2018 · 11 comments

Trump creates path for Kansas, other states to require Medicaid recipients to have a job

January 11, 2018 · 34 comments

Douglas County commissioners ready to ask voters to approve jail expansion, behavioral health initiatives

January 16, 2018 · 3 comments

Trump disparages African countries, Haiti with vulgarity

January 12, 2018 · 35 comments

Universities suffer as international student enrollment declines; KU in better position than most, chancellor says

January 15, 2018 · 4 comments

Opinion: A Trump prophet who nailed it

January 9, 2018 · 37 comments

Letter to the editor: Wrong area

January 15, 2018 · 6 comments

Wichita State gun case shows loophole in concealed carry law

January 16, 2018 · 2 comments