Have you ever been to a place this cold before?
Asked at Dillons on Massachusetts Street on January 7, 2014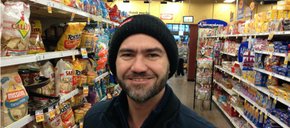 "Yes, three days ago. Winnipeg, Manitoba. I believe it was minus 30."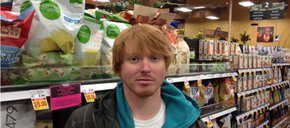 "Yes. Last year in Breckenridge, Colorado it was minus 20."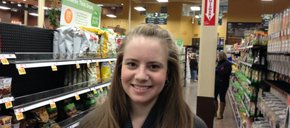 "No, I'm from Connecticut and it's about 30 degrees warmer there."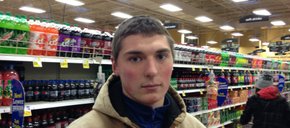 "Poland, the northeast part. It was much as cold as it is here."
loading...
Blog: 4 arrested on suspicion of vandalizing downtown buildings with anti-Trump graffiti

May 24, 2017 · 31 comments

Insurer pulls out of Kansas, Missouri health care exchanges

May 24, 2017 · 10 comments

Letter to the editor: No defense increase

May 24, 2017 · 17 comments

Letter to the editor: Let's be honest

May 22, 2017 · 44 comments

Kobach to announce plans on governor's race within 2 months

May 22, 2017 · 34 comments

Drawing Attention: Kris Kobach doesn't want you to know what he's doing

May 24, 2017 · 6 comments

Opinion: Midterms the 'impeachment election'?

May 24, 2017 · 8 comments

Flynn takes 5th Amendment in Russia probe, cites 'public frenzy'

May 22, 2017 · 20 comments

Editorial: Haskell needs a champion

May 23, 2017 · 12 comments

Letter to the editor: Call your senators

May 24, 2017 · 6 comments