Have you had a pet with any odd or goofy behaviors?
Asked at Dillons on Massachusetts Street on April 4, 2014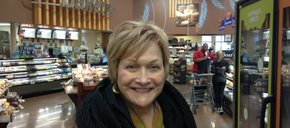 "He would pick up his food bowl and move it to a different area to eat. It was a dog."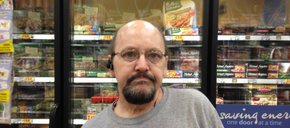 "Misty, a cat, would stick her tongue out and just leave there."
"We have a Himalayan named Mr. Kitty, who has to have an ice cube in his water bowl every morning. He'll cry and follow you around [if it's not there]."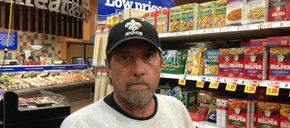 "My girlfriend's daughter has a cat that caught a mouse once and now it always stares at that hole in the wall. It's like it's transfixed."
loading...
Blog: Fact-checking county commissioners on assertion that big budget cuts will come if voters reject jail/mental health sales tax

February 19, 2018 · 16 comments

Police investigating Free State student who allegedly threatened shooting on social media; principal says disciplinary action will be taken

February 20, 2018 · 17 comments

Ice storm causes numerous cancellations, including Lawrence schools and public library, Haskell and others; all KU classes canceled

February 20, 2018 · 5 comments

Lawrence City Commission to address concerns raised by 'Defend the Flag' protest; city attorney to explain First Amendment

February 19, 2018 · 16 comments

Letter to the editor: Ashamed of inaction

February 20, 2018 · 15 comments

Letter to the editor: Stand against guns

February 20, 2018 · 20 comments

Editorial: Time to pass gun control

February 16, 2018 · 128 comments

Lawrence City Commission to decide whether to shift to warmer-colored LEDs; cost still unclear

February 19, 2018 · 26 comments

Opinion: How many more have to die?

February 20, 2018 · 9 comments

Bill to repeal in-state tuition for undocumented Kansans dies in House committee

February 19, 2018 · 10 comments